So the end of the year is finally approaching, and a new year is about to begin. I know you all must have already taken several new year goals but i have a better option for you this year.
Before that, do you know that i can read your mind, below i have specified 4 categories, your current new year resolution surely lies in one of them.
If you want to skip, scroll to the last, to the best new year goal for you.
Your current new year resolutions
In the month of december every year millions of people take one if not multiple new year goals to pursue in the upcoming year.
My four categories of your current goals are :
and the list can continue a lot.
No doubt these new year goals are very good and very relevant for our lives. If we seriously stick and complete these new year resolutions then we can surely progress towards a better self of ours. But why we fail to complete them ?
Why we fail to achieve our goals ?
There can be several reasons some which are beyond our control
change of our job (college, house, etc) due to which we are not able to follow our new year goals.

health drop, well might get sick or some near dear one of ours get sick, due to which our new year goals may become difficult to be attained.

Apart from these unexpected issues, there are several issues due to our weak nature also.
Lack of Determination.
We are not serious enough to pursue the new year goal that we set for ourselves. This can be potentially because we do not understand or realise the benefit of completing our goal.
Or we never really wanted to take that goal but took it because we just wanted to take some goal or everyone else was taking that goal too.
To improve our determination we can take help from ancient vedic wisdom such as Gita, Ramayan which help us realise the importance of our Life , help us find our what we truly seek rather than what every one else is pursuing and increase our determination .
Lack of Proper Association
we want to do something but we try to do that alone, thus naturally our motivation dies, for this we can take help from spiritual association , who can inspire us.
The Best New Year Goal that you will be glad for your entire life.
Transform yourself this year with Gita.
For one year commit yourself for studying Bhagavad Gita and see the changes in your self.
By applying Gita your determination, will power, intelligence, relationships all will be transformed, you will become a better person. This one goal and your other goals will automatically follow. Isn't this wonderful
And guess what, to help you we are launching brand new batches of Gita Course
Study Gita Easily by this Gita Course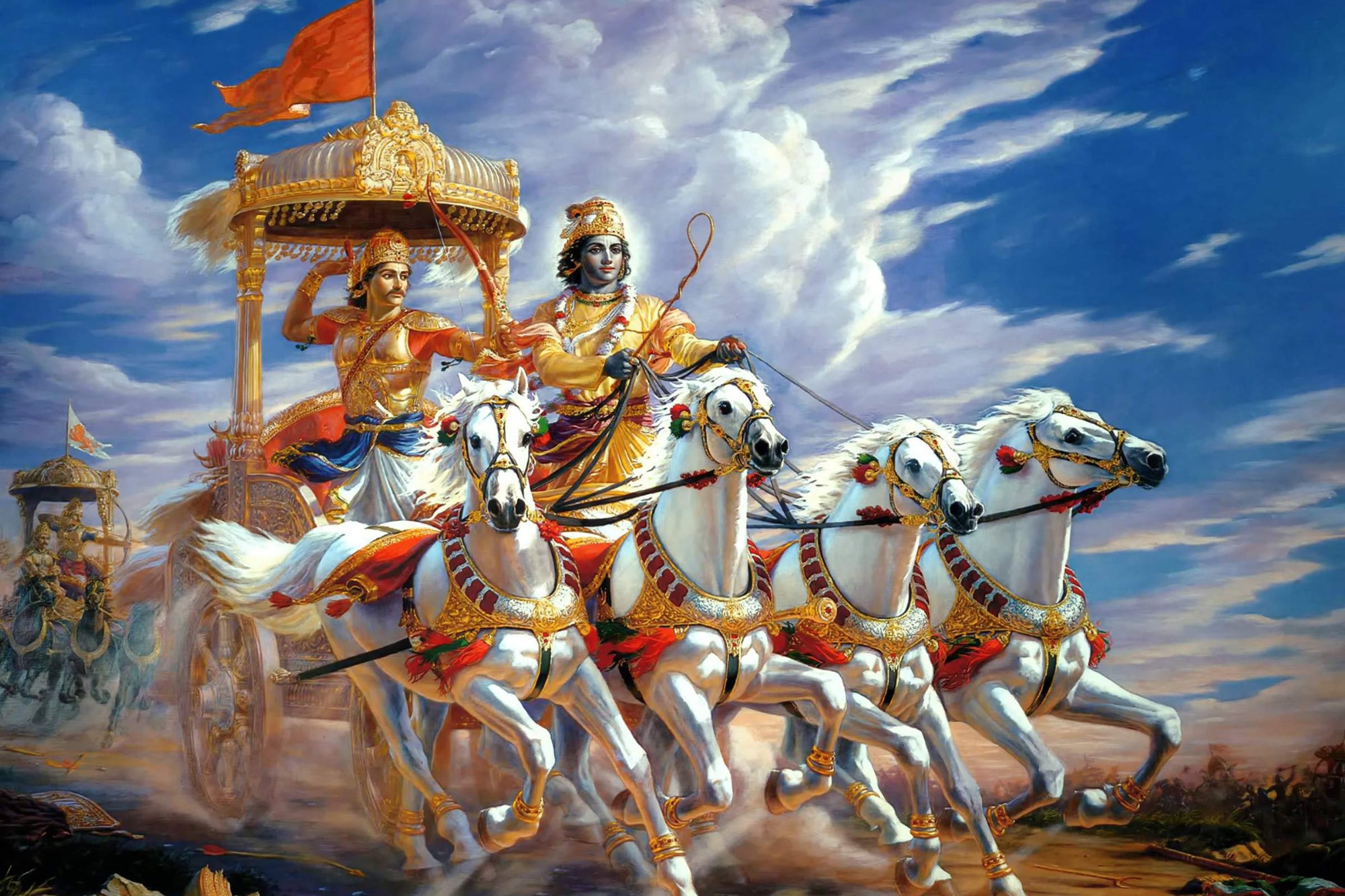 In this Free Gita Course study Bhagavad Gita through 18 interactive and thought provoking sessions.
You will not only study main concepts of Bhagavad Gita, but you will learn how to apply and teach Gita to others.
We have solved both the problems discussed above, for lack of determination everything is pre arranged in the course, you have to just join the sessions not very difficult thing.
And for lack of association, our team is there to help you at every step.
So what are you waiting for, register now for Free Gita Course, and make the best use of the new year. Be the best version of your self.